If you're looking for a colorful and lively nighttime activity, look no further than the Frenchmen Street Art Market. The weekly market has rotating local artists and vendors selling handmade jewelry, art, home goods, and more is featured in our newest catalog for its pure New Orleans essence. We love walking under the twinkling lights and perusing the booths of local art. The outdoor market is located at 619 Frenchmen Street, tucked between the street's many music clubs and jazz bars.
For a great date night or night out with friends, swing by the Frenchmen Art Market to pick up handmade local art and then listen to some great music nearby at the Spotted Cat, Snug Harbor, or another local favorite. Interested? Times and days are included below.
Thursday-Saturday from 7 pm to 1 am and Sunday from 7 pm to 12 am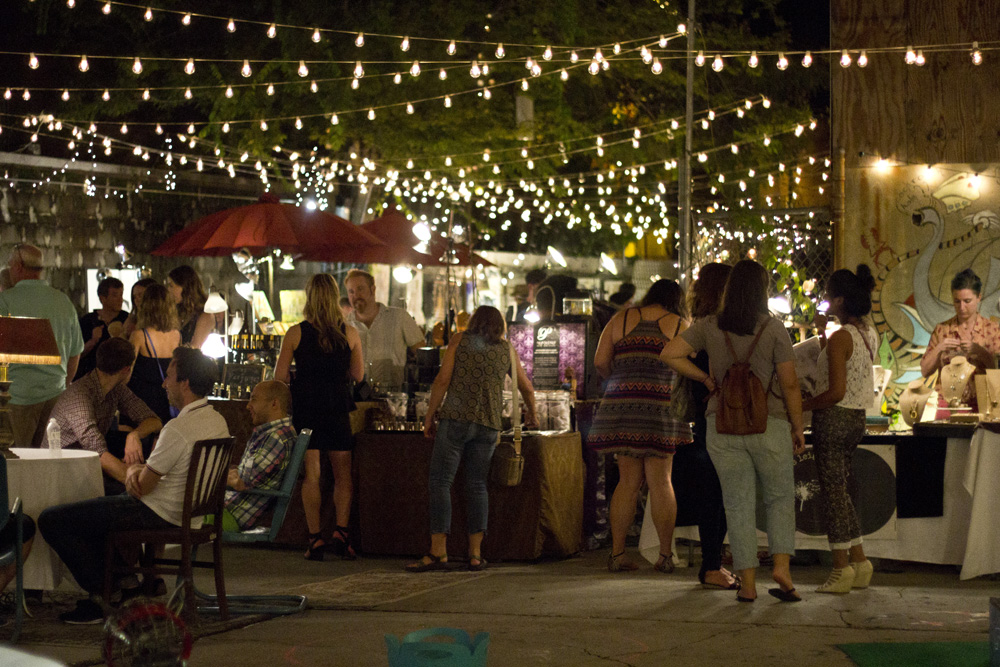 We wore the new Mignon Faget Tassels for our night out on Frenchmen Street.